Basic Driver Improvement
Take this 4-hour Basic Driver Improvement course to keep points off your license for a Florida speeding ticket or any type of Florida moving violation. You can also sign up for this course if you have been ordered by a judge or court to attend a 4-hour traffic school course, or if you have been ordered by the Florida DHSMV to attend a Traffic Collision Avoidance Course (TCAC).
Quick and easy – 99.9% pass rate
Guaranteed lowest price for Florida traffic school
DHSMV approved course accepted by all Florida counties
Video and animations, not just reading!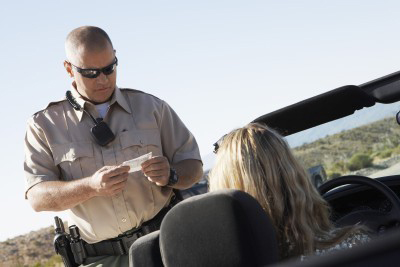 What makes our Basic Driver Improvement course stand out from all the rest?
Some companies have unusual ideas about online traffic school. They think that the public wants to read pages of boring statistics or watch a Florida traffic school course taught by comedians who aren't funny. While other companies might think this is the right way to do basic driver improvement, we beg to differ.
At Floridas First Traffic School.com, we want YOU to be satisfied with your BDI course experience so that YOU will tell your friends, neighbors, and co-workers that there is a better way to attend Florida online traffic school. Since we know that you don't want to be bored with a lecture or bad jokes, our basic driver improvement school provides you with relevant highway safety information, Flash animations, and stimulating exercises instead. It's BDI school at a price that can't be beat!
Online BDI doesn't have to be boring
That's right. When you get a Florida traffic ticket, don't just take the first Florida traffic school class that comes along...try our refreshing approach to basic driver improvement. Our online BDI class is 100% DMV approved and we offer convenient certificate shipment options and friendly customer service. You can even receive your 4-hour state approved BDI certificate by e-mail.
NOTE: Although basic driver improvement election is the best way to take care of a Florida traffic ticket for most people, Florida law does not allow you to sign up for the Florida BDI class if you have signed up within the past calendar year or if you have already attended a Florida ticket course five times in your life. Also, you cannot sign up for basic driver improvement if you hold a CDL (Commercial Driver's License).*
*§318.14(9), Florida Statutes
1-800-222-9199