BDI School
Take this 4-hour Basic Driver Improvement course to keep points off your license for a Florida speeding ticket or any type of Florida moving violation. You can also sign up for this course if you have been ordered by a judge or court to attend a 4-hour traffic school course, or if you have been ordered by the Florida DHSMV to attend a Traffic Collision Avoidance Course (TCAC).
Quick and easy – 99.9% pass rate
Guaranteed lowest price for Florida traffic school
DHSMV approved course accepted by all Florida counties
Video and animations, not just reading!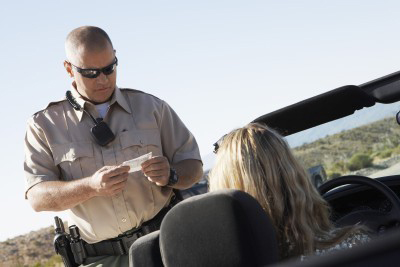 Why is this BDI school so cheap?
With Floridas First Traffic School.com, Florida's low price bdi school, you don't have to pay extra for the convenience of attending your BDI school course online because our price is already lower than what most classroom BDI schools charge! We are able to offer cheap bdi school because we cut out the middleman. While most online BDI schools have to pay extra fees to a course provider, we ARE the course provider, so there are no extra fees that come out of your pocket. You also won't have to drive to a classroom bdi school, listen to a boring lecture, or sit in a room full of strangers and pretend to laugh at a bdi school "comedian's" bad jokes.
What is BDI school (Basic Driver Improvement)?
Basic driver improvement is the smart choice for drivers who get a Florida traffic ticket because it can keep your insurance rates from going up. Our State-approved BDI course can be completed in four hours straight or one section at a time. Instead of scrambling to get to a Florida traffic ticket class on time and then being forced to pay a late fee, you can log into our online bdi school any time and learn at your own pace!
How do I know I can trust this BDI school?
We have been providing BDI school and other traffic safety and driver improvement instruction in Florida since 1977, and our classroom BDI school has been completed by millions of drivers, so you can rely on us. Don't trust your license to a fly-by-night BDI school! Save yourself a headache and make the right choice by signing up for our online bdi school.
NOTE: Florida law states that a person cannot elect to attend Florida traffic school (or Florida online traffic school) if he or she has already elected BDI school once within the past calendar year, is a CDL holder, or has elected to attend BDI school five times in the past.*
*§318.14(9), Florida Statutes
1-800-222-9199