Florida License Course
This 4-hour learner's permit course is required for all first time drivers before they can get their first Florida license (Class E learner permit). The START course fulfills the State's requirement for attendance of a Traffic Law Substance Abuse Education (TLSAE) program, also sometimes known as a drug and alcohol course.
Fun, easy course with video (not just reading)!
No driving to a classroom, no 4-hour lecture
Trusted national course provider
Take the course on your schedule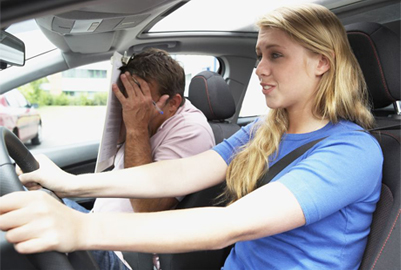 Is this course really required for my Florida license?
Yes. Florida law (§322.095, Florida Statutes) states that all drivers must complete a Florida learners permit course before they can be given their first Florida driver license. (This does not apply to adults who have been licensed in another U.S. state or certain other countries.) This is an important Florida license requirement because the learners permit course teaches young drivers about fundamental safe driving habits, especially the decision to not drive after drinking or using drugs.
The Florida license course goes by other names, too. Sometimes a Florida license class is called a Florida drug and alcohol course, Florida learners permit course, State of Florida driver license course, or the START course online.
The low price Florida license course offered on this website by Floridas First Traffic School.com is not all reading like many cheap Florida license courses. Instead, our Florida license online class contains interesting videos and activities that students can relate to.
After you finish the Florida learners permit course, you will receive a completion certificate to take with you to the Florida license office when you go there to apply for your first Florida license.
VERY IMPORTANT: To get a Class E Florida license, you will also have to pass a 40-question road signs and road rules test. Be sure to study the Florida drivers handbook before you take this test. You cannot apply for your first Class E Florida license before you pass this test, and the Florida learners permit course will not prepare you for it.
1-800-222-9199