Florida Online Traffic School
Take this 4-hour Basic Driver Improvement course to keep points off your license for a Florida speeding ticket or any type of Florida moving violation. You can also sign up for this course if you have been ordered by a judge or court to attend a 4-hour traffic school course, or if you have been ordered by the Florida DHSMV to attend a Traffic Collision Avoidance Course (TCAC).
Quick and easy – 99.9% pass rate
Guaranteed lowest price for Florida traffic school
DHSMV approved course accepted by all Florida counties
Video and animations, not just reading!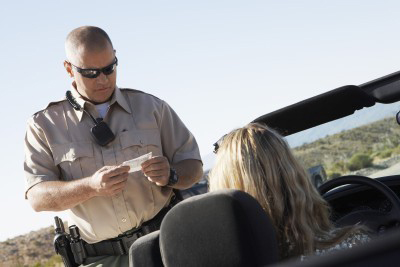 There really is lowest price Florida online traffic school!
If you have been searching in vain for Florida online traffic school that fits your budget, your search is over! At Florida's First Traffic School, our goal is to provide you with a great quality course delivered at a great value. Your ticket is costly enough, so why should you pay a lot for your Florida online traffic school course?
We are able to provide Florida drivers with a Florida online traffic school bargain that other companies won't touch because we own our course. We don't have to pay a middleman and pass our costs on to the consumer, as 90% of online Florida traffic schools do.
Who is this course for?
Florida online traffic school is a term used to describe the 4 hour basic driver improvement course that a Florida driver can attend to keep points off for a traffic ticket. Florida law (§626.9541) states that if a driver attends a basic driver improvement course for a moving violation in which he or she was NOT at fault, the insurer cannot raise the rate, cancel the policy, or non-renew it.
While most Florida online traffic school attendance is voluntary (elective), sometimes drivers are ordered by a Florida judge or court to attend this class. Also, attendance of a Florida online traffic school course can also occur for a TCAC (Traffic Collision Avoidance Course) requirement. For more information about this requirement, see our TCAC page.
Since attendance of Florida online traffic school through Florida's First Traffic School can address problem driver behaviors, this course is also taken frequently by drivers of company vehicles as a loss control measure. If this is your reason for attending Florida online traffic school, you should select "business and industry" or "fleet training" as your reason for attending the course when you register.
This course is also sometimes known by other names such as Florida traffic school online course, Florida traffic ticket course, Florida ticket course, or 4 hour court ordered traffic school.
Is this course approved by the State?
Absolutely! Florida's First Traffic School offers the fully DHSMV approved, 100% online basic driver improvement developed by Driver Training Associates, Inc., a trusted leader in traffic safety education since 1977. Three of DTA's Florida traffic safety courses (ADI, BDI, and START) are approved by the DHSMV and have been used over three decades to train millions of Florida drivers.
Which is better – classroom or online?
Some people enjoy learning from an instructor in a classroom, but we recommend Florida online traffic school for a number of reasons. Perhaps the biggest advantage of online traffic school over a classroom traffic school program is convenience. With Florida online traffic school, there is no class to schedule. You register for the course when you want to, log in and out as many times as you need, and complete the course on your own schedule. You can finish all four hours in one sitting or over several days or weeks. It's your choice!
Not only is Florida online traffic school cheaper in most cases than a traditional classroom course, but it also saves you GAS MONEY. You just need an internet connection and a computer, but you don't have to drive anywhere. Your Florida online traffic school certificate is the same as a classroom certificate and will be accepted by the court or DHSMV.
Are all Florida online traffic schools equal?
Unfortunately, the answer to this question is no. Many Florida online traffic school programs cut corners by using cheap or old graphics or video (or in many cases no video), or not relying on professional writers to create their course content. In these cases, the Florida online traffic school customer gets a shoddy product that is filled with line after line of statistics taken from dry government publications, cheesy animated gifs, and writing that does not approach high school level.
If this is what you are looking for, please accept our invitation to check out those other Florida online traffic school courses. We can only vouch for our course, which has been developed from original materials by a professional team of traffic safety experts. The Florida online traffic school that we offer uses video, Flash animations, interactive exercises, and lively writing to keep your attention focused on material that is designed to make you a safer driver.
How do I sign up for the online course?
Take a minute or two to complete the Florida online traffic school registration pages, then you can begin the course and work at your own pace, on your own schedule! Log in and out as many times and wish and take as much time as you like to complete the course. When you are finished, we will send you a Florida online traffic school completion certificate to turn in to the court.
SPECIAL NOTE: Florida law won't allow you to attend Florida traffic school twice in one calendar year. Also, you are not permitted to take a Florida traffic school course if you hold a Commercial Driver's License or if you have attended Florida traffic school five times in your life.*
*§318.14(9), Florida Statutes
1-800-222-9199