Lowest Price Traffic School
Take this 4-hour Basic Driver Improvement course to keep points off your license for a Florida speeding ticket or any type of Florida moving violation. You can also sign up for this course if you have been ordered by a judge or court to attend a 4-hour traffic school course, or if you have been ordered by the Florida DHSMV to attend a Traffic Collision Avoidance Course (TCAC).
Quick and easy – 99.9% pass rate
Guaranteed lowest price for Florida traffic school
DHSMV approved course accepted by all Florida counties
Video and animations, not just reading!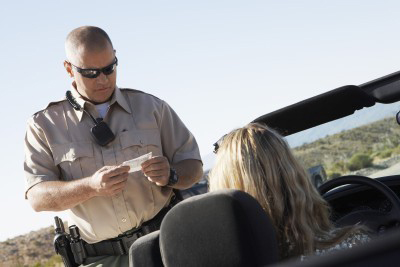 Having trouble finding who's really the lowest?
Cheap traffic school, discount traffic school, budget traffic school, lowest price traffic school – whatever you want to call it, we've got it right here. What's more, our course is approved by the Florida Department of Highway Safety and Motor Vehicles and accepted by all 67 Florida counties, not some $9.95 all-text California course masquerading as a Florida BDI program that will be rejected once you try to turn in your completion certificate.
We can offer lowest price traffic school at this price because we own our course. Since we have no middleman to pay, we can offer ADI school, BDI school, the Florida learners permit course, and 8 hour traffic school at substantially discounted rates.
Not going to traffic school can be expensive
If you thought your Florida traffic ticket was expensive, wait until you see how much your insurance costs will go up if you just pay that Florida ticket instead of going to Florida traffic school online! Fortunately, you have found Florida's lowest price traffic school alternative – Florida's First Traffic School. Attendance of our DMV approved cheap traffic school course can prevent your insurance company from raising your rates for a Florida traffic ticket unless you were at fault in a crash.*
Why the online course is better
We've made online lowest price traffic school EASY! You don't have to drive to a classroom and listen to someone lecture for 4 hours, or be forced to listen to bad jokes from a "traffic school comedian"! Save gas, money, time, and your sanity by completing lowest price traffic school on our convenient website.
Getting started is easy. Click the "register" button, then you can begin the easy lowest price traffic school course and work at your own pace until you're done. You can log in and out as many times as you want. When you finish, we'll send you a certificate of completion to turn in to the court (or to DHSMV if you are taking the course for TCAC). What could be easier? OK, so go ahead and sign up to get started!
NOTE: If any of the following conditions applies to you, you cannot sign up for this lowest price traffic school course: 1) If you have already elected to attend Florida traffic school within the past calendar year; 2) If you hold a CDL (Commercial Driver License); or 3) If you have already elected Florida traffic school five times previously.**
*§626.9541, Florida Statutes
**§318.14(9), Florida Statutes
1-800-222-9199