TCAC
Take this 4-hour Basic Driver Improvement course to keep points off your license for a Florida speeding ticket or any type of Florida moving violation. You can also sign up for this course if you have been ordered by a judge or court to attend a 4-hour traffic school course, or if you have been ordered by the Florida DHSMV to attend a Traffic Collision Avoidance Course (TCAC).
Quick and easy – 99.9% pass rate
Guaranteed lowest price for Florida traffic school
DHSMV approved course accepted by all Florida counties
Video and animations, not just reading!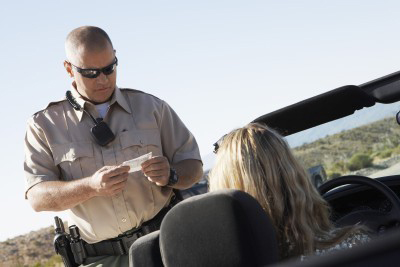 What does TCAC stand for?
TCAC stands for Traffic Collision Avoidance Course. Florida law* states that a driver must complete a TCAC for the following conditions:
The driver has been involved in two traffic crashes within a two-year period in which at least $500 worth of property damage occurred; OR
The driver has been involved in a crash where death or bodily injury required transportation to a medical facility.
Note: Failure to attend a TCAC program will result in the CANCELLATION of your driver's license!
How do I know if I am supposed to attend a TCAC?
Drivers who are required to attend a TCAC are notified of their requirement by the Florida Department of Highway Safety and Motor Vehicles (DHSMV). Usually, notification is sent in the form of a letter to the driver's address of record. Although the course is referred to by DHSMV as "TCAC," it is actually the same as a standard 4-hour basic driver improvement course. It is important to note that when you sign up for your TCAC / BDI course, you must select "TCAC" as your reason for attending, or your completion will not be reported properly to DHSMV and your license will be canceled.
If you have been ordered to take the TCAC, you can sign up for our simple, easy, and convenient online TCAC on this website. Just remember to select "Traffic Collision Avoidance Course" as your reason for taking the course.
Once you have finished the course, we will report your completion electronically to the State and will send you a TCAC completion certificate to keep for your records.
*§322.0261, Florida Statutes
1-800-222-9199