BDI Course
Take this 4-hour Basic Driver Improvement course to keep points off your license for a Florida speeding ticket or any type of Florida moving violation. You can also sign up for this course if you have been ordered by a judge or court to attend a 4-hour traffic school course, or if you have been ordered by the Florida DHSMV to attend a Traffic Collision Avoidance Course (TCAC).
Quick and easy – 99.9% pass rate
Guaranteed lowest price for Florida traffic school
DHSMV approved course accepted by all Florida counties
Video and animations, not just reading!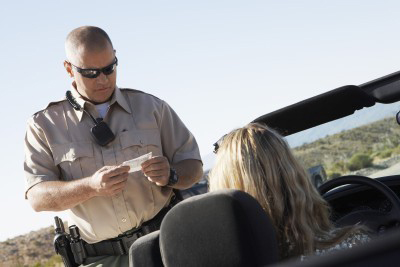 This BDI course can keep your insurance rates low!
Gas prices are high, groceries are high, everything is getting so expensive and now you have a Florida traffic ticket to pay. So how can you use your Florida ticket as an opportunity to save money? By attending a bdi course.
Our 100% DMV approved BDI course (which also sometimes goes by the name of Basic Driver Improvement, BDI school, BDI, Florida traffic ticket course, Florida ticket course, Florida traffic school, or Florida online traffic school) can be taken for a number of reasons, but the main reason for taking a BDI Course is to keep your insurance costs low after you have gotten a Florida traffic ticket.
One ticket can cost hundreds of dollars
An automobile insurance policy can increase by hundreds of dollars for just one Florida ticket, so you are better off electing to attend a BDI course for that Florida traffic ticket rather than just paying the Florida ticket and accepting the points on your Florida driver license. §626.9541, Florida Statutes, states that if a driver elects to attend a BDI Course after receiving a Florida ticket, that driver's insurer may not cancel his or her policy, raise the rate, or non-renew the policy unless the driver was at fault in a crash.
Which BDI course option is right for me – online or classroom?
You can attend the bdi course in a classroom or you can take the bdi course online. Many people prefer the bdi course online option because they can log in and out when they want to and they don't have to drive somewhere to sit in a bdi course classroom for four hours straight.
The online bdi school course is broken up into short segments that can be completed at your pace. We keep track of your bdi course progress, so you don't have to worry about losing any of your bdi course work if you have to leave your BDI course to answer a phone call, eat dinner, or just relax.
Once you have finished the required 4 hours, a bdi course certificate of completion will be sent to you automatically, or you can select express shipment if you are short of time. If the bdi course course sounds right for you, sign up now!
NOTE: If you hold a CDL license, have attended a BDI course within the past calendar year, or have elected five times previously, you are not eligible to attend a BDI course.*
*§318.14(9), Florida Statutes
1-800-222-9199