About FloridasFirstTrafficSchool.com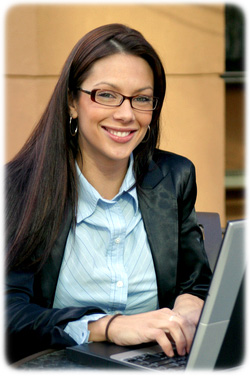 Florida's First Traffic School.com® is owned and operated by Driver Training Associates, Inc., a leader in the traffic safety industry since 1977.
DTA was the first private company to offer DHSMV-approved classroom based traffic school in Florida, and we pioneered Attitude-based online traffic school, which teaches drivers to recognize how driving behavior is controlled by Attitude States.
We take great care to develop driver improvement courses that are up to date, easy to understand, and use the latest technology to ensure an enjoyable and problem-free learning experience.
Through our network of Florida traffic schools and our online programs, DTA has trained millions of Floridians to be safer drivers, and we will continue to provide this valuable service to the citizens of Florida.
Florida Traffic School Bargains
Most customers who visit our site are searching for a low cost, trouble-free online Basic Driver Improvement (BDI) course. In addition to BDI, FloridasFirstTrafficSchool.com offers several other DHSMV approved courses at great prices.
Basic Driver Improvement –
Just $7.95
Basic Driver Improvement, or "BDI," is sometimes also known as "Florida traffic school" or "Florida defensive driving." All of these terms refer to a 4-hour course that a Florida driver may take voluntarily to keep points from being assessed for a Florida moving violation such as speeding, running a red light, or improper lane change.
The benefit of voluntarily attending a BDI course is that a driver's insurance provider may not cancel his or her policy, raise the rate, or non-renew a policy per Florida law (§626.9541, F.S.), unless that driver was at fault in a collision. BDI attendance may also be ordered by a Florida court or by the Department of Highway Safety and Motor Vehicles (DHSMV).
This course is available both online and in the classroom.
Drug and Alcohol / First Time Driver Course –
Just $22.00
For several years, Florida teens have been required to complete a drug and alcohol course before a Florida learner's permit may be issued to them. The course is also sometimes called a "first time driver" or "learners permit course," since it primarily teaches young drivers how to avoid the pitfalls of driving after drinking or using drugs.
This course is available both online and in the classroom.
8-hour Traffic School / IDI –
Just $49.95
8-hour traffic school, or "IDI" (Intermediate Driver Improvement), can be voluntary or mandatory, depending on the circumstances. Some counties in Florida will allow a driver to attend an IDI course if that driver has already taken a BDI course for a ticket within the previous twelve months. At other times, a Florida judge or court will order a defendant to complete an IDI course.
This course is available both online and in the classroom.
12-hour Advanced Driver Improvement –
Just $63.00
ADI, or Advanced Driver Improvement, is a 12-hour course offered both online and in the classroom. Classroom sessions are sometimes held over multiple dates.
This course is taken by drivers whose license has been suspended or revoked, who have been declared a Habitual Traffic Offender, or who have been ordered to attend an ADI course by a Florida judge or court.
Mature Driver Course –
Just $14.95
Florida law (§627.0652, F.S.) states that a driver shall receive a mandatory auto insurance premium discount for attending a DHSMV approved mature driver course. Discounts can range up to 15% depending on the provider. A driver must be 55 or older to receive the insurance discount.
This course is offered through a partnership with I Drive Safely®.
We're Here to Serve Your Needs
Sign up for your traffic safety or driver improvement course with Florida'sFirstTrafficSchool.com and we're sure you'll have the best customer experience possible. If you do have problems with one of our online courses, we're just a phone call or e-mail away. We look forward to serving your traffic safety needs!
1-800-222-9199