ADI School
If your Florida driver license has been suspended or revoked, you are required to enroll in a 12-hour Advanced Driver Improvement course (ADI school) before your license can be reinstated or before you can apply for a hardship license. Completion of ADI school is also required for drivers who have been classified as Habitual Traffic Offenders (HTOs).
This course can also be taken by a driver who has been ordered to attend ADI school by a Florida traffic court or judge.
100% online, no driving to a classroom
No 12-hour lecture or group discussion
Get your enrollment letter immediately!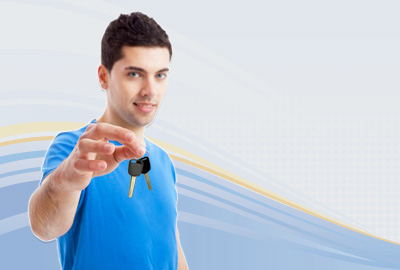 Is online ADI school the best way to take this course?
We think so. And we believe that you'll agree once you get started taking our 12 hour ADI school program. You can register, pay for, and complete your Advanced Driver Improvement school entirely online! No need to call a classroom ADI school to try to match your schedule with their 12 hour adi class availability.
How does the online ADI course compare with the classroom version?
To answer this question, ask yourself would you rather spend 12 hours sitting in an adi school classroom with people you don't know or spend 12 hours in the comfort of your own home in front of your computer, logging in and out of your ADI course whenever it's convenient for you? We thought so. That's the big difference between our ADI school program and a traditional classroom course. The Advanced Driver Improvement certificate you receive at the end of the online course is the same and will be accepted by the DMV or court just as they would accept a classroom certificate.
Other benefits of attending ADI school online
Don't risk driving on a Florida suspended license or getting a friend or family member to take time out of their busy schedule to drive you to a classroom ADI course. Our 12 hour ADI school program is approved by the Florida DMV and is the quickest way to getting your hardship license.
We also offer convenient options for express shipment of your ADI school certificate if you are in a hurry. Need your advanced driver improvement course enrollment letter fast so that you can apply for your Florida hardship license? You can pay a small fee to receive it by e-mail if you sign up for ADI school on this website. Don't waste any more time bargain shopping for cheap online ADI – it's right here!
1-800-222-9199