Advanced Driver Improvement
If your Florida driver license has been suspended or revoked, you are required to enroll in a 12-hour Advanced Driver Improvement course (ADI school) before your license can be reinstated or before you can apply for a hardship license. Completion of ADI school is also required for drivers who have been classified as Habitual Traffic Offenders (HTOs).
This course can also be taken by a driver who has been ordered to attend ADI school by a Florida traffic court or judge.
100% online, no driving to a classroom
No 12-hour lecture or group discussion
Get your enrollment letter immediately!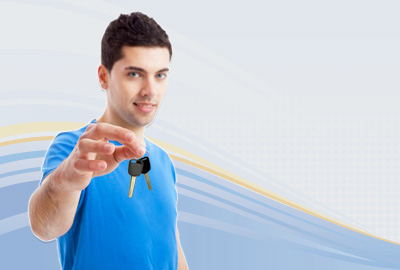 Who should attend the Advanced Driver Improvement course?
Advanced driver improvement (the ADI course) can be taken by any Florida driver who:
Has a suspended license or revoked license in Florida and needs to take a 12 hour advanced driver improvement course.
Has been classified as a Habitual Traffic Offender (HTO) by the Florida DHSMV.
Has been judge ordered or court ordered to complete 12-hour ADI.
For many years, the only way to complete Advanced Driver Improvement was to attend a 12-hour advanced driver improvement classroom session that took place on one very long Saturday or was broken up into inconvenient multiple classes. But a few years ago the State approved online adi school, so you can now sign up for and complete advanced driver improvement on your personal computer! You can take Advanced Driver Improvement online at work, at school, at the library, or anywhere else that you can find a computer with Internet access.
You don't have to risk going to jail for driving on a Florida suspended license or rely on a relative or co-worker to drive you to a classroom ADI site. Just sign up for advanced driver improvement (adi) with Floridas First Traffic School.com and complete ADI school ONLINE!
NOTE to drivers who need to apply for a Florida hardship license: You must show proof of enrollment in a DMV approved Advanced Driver Improvement program (such as the one we offer) before the Florida DMV will issue you a hardship license.
1-800-222-9199