Florida Drug and Alcohol Course
This 4-hour learner's permit course is required for all first time drivers before they can get their first Florida license (Class E learner permit). The START course fulfills the State's requirement for attendance of a Traffic Law Substance Abuse Education (TLSAE) program, also sometimes known as a drug and alcohol course.
Fun, easy course with video (not just reading)!
No driving to a classroom, no 4-hour lecture
Trusted national course provider
Take the course on your schedule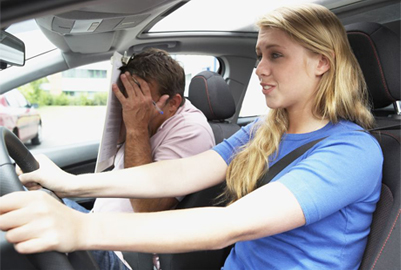 Choosing a Florida drug and alcohol course
Hmm...take my Florida drug and alcohol course in my own room, on the Internet, or take it in a classroom with a teacher? That's a no-brainer! I'd rather take it online any day.
If you're like me, you want to drive right now, so you need to take the DMV-required Florida drug and alcohol course. You have to complete this course before you can even think about getting your Florida driver license.
I signed up for the START course online with Florida's First Traffic School because their course is easy to read, has lots of cool graphics and Flash animations, and even uses video! It's a lot better than other Florida learner permit courses I've heard about that are all reading for four hours. Boring!!! Don't just take my word for it, sign up now and check it out for yourself.
Oh, one thing I almost forgot: You have to take the Florida drug and alcohol course to get your first Florida license, but you also have to pass your learner permit test (Class E road signs and road rules test). This course won't help you with the learner permit test. Be sure to study the Florida Drivers Handbook before you take your learner permit test so you can pass it the first time like I did.
One more thing (and I promise this is it!): If you already have a driver's license from another state, you don't need to take a Florida drug and alcohol course. Like, duh! But if you have a driver's license from another country, you might need this course. If you're not sure, check with the Florida driver license office.
1-800-222-9199