Florida Learner Permit Course
This 4-hour learner's permit course is required for all first time drivers before they can get their first Florida license (Class E learner permit). The START course fulfills the State's requirement for attendance of a Traffic Law Substance Abuse Education (TLSAE) program, also sometimes known as a drug and alcohol course.
Fun, easy course with video (not just reading)!
No driving to a classroom, no 4-hour lecture
Trusted national course provider
Take the course on your schedule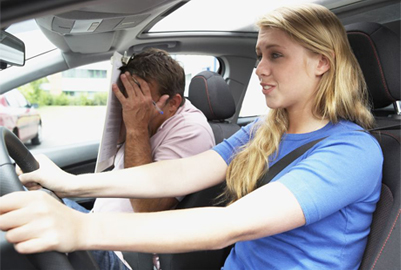 How do I get a Florida learner permit?
Florida first time drivers can now take the Florida learners permit course (Florida drug and alcohol course) online before their 15th birthday. You can sign up for the Florida learner permit course by clicking on the big "sign up for course" button above.
Besides completing your Florida learner permit course, there are some other requirements you will have to meet to get your Florida learner permit:
Proof of identity
One important requirement for you to receive a Florida learner permit is that you will have to provide proof of your ID when you apply for your license. This can be a birth certificate or other official document. Check with your local Florida driver license office to find out what other forms of ID are acceptable when you apply for your Florida learner permit.
Vision and driving skills tests
Florida learner permit requirement #2 is that you must pass your vision and driving skills test. If you wear contacts or glasses, don't forget to bring them with you when you take your Florida learner permit vision test. You will only be able to pass your driving skills test by practicing many hours behind the wheel. Hiring a professional instructor is a good idea.
Road signs and road rules test
The third Florida learner permit requirement is that you must pass your Class E exam (road signs and road rules). You will be tested on material that is found in the Florida drivers handbook (20 questions for each part of the test). This is not an easy learner permit requirement, so be sure to study the handbook carefully. The Florida learner permit course will not prepare you for this test.
Pay your licensing fee
The fourth Florida learner permit requirement is that you must pay your licensing fee to the Florida DHSMV. That's right, you'll need to bring some money with you, so don't forget this important step.
Depending on the circumstances, other requirements might also apply before you can obtain your Florida learner permit.
Special Notice: Drivers who have received a Florida license previously or who have been licensed in another state or certain other countries do not have to attend a Florida learner permit (drug and alcohol) course.
1-800-222-9199