START Course Online
This 4-hour learner's permit course is required for all first time drivers before they can get their first Florida license (Class E learner permit). The START course fulfills the State's requirement for attendance of a Traffic Law Substance Abuse Education (TLSAE) program, also sometimes known as a drug and alcohol course.
Fun, easy course with video (not just reading)!
No driving to a classroom, no 4-hour lecture
Trusted national course provider
Take the course on your schedule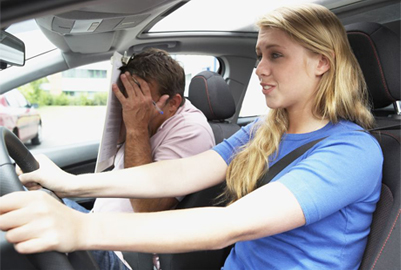 What is the START course online?
The START course online is a DHSMV approved Florida drug and alcohol course required by the State of Florida before a first time driver can get a Class E Florida driver license. Other names for the START course online are Florida learners permit course, Florida learners license course, and first time driver course.
The START course online can be finished in four hours straight, or you can take your time and complete it in sections. All you need is a computer and an internet connection (the START course works with Mac or PC, dial-up, cable, or DSL). After you complete the course, you will receive a START course completion certificate to bring with you to the Florida driver license office.
The START course online is the easiest Florida drug and alcohol course on the web because it has been written in plain, simple language that every teenager can understand. But the course is not all reading, it also has video, Flash animations, and interactive exercises. Most online Florida learners permit courses are ALL READING and NO VIDEO.
IMPORTANT NOTE FOR TEENS: Don't forget to study the Florida Drivers Handbook before you take your Florida license test (Class E exam). The online START course does not provide you with the information you need to know to pass your Florida driver license test, but the Florida drivers handbook will provide you with this information!
IMPORTANT NOTE FOR ADULTS: You don't have to take this course if you already have a Florida driver license or a driver license from another U.S. state, but if your driver license is from another country, you might need to take the START course online before getting your Florida license. Please call your local Florida driver license office to find out more.
1-800-222-9199