Lowest Price Guarantee – IDI Course
At Florida's First Traffic School, we won't be beat by any other company's price for 8-hour traffic school. Our lowest price guarantee means that you can be sure you are getting the best value for your money by signing up through our site.
We will beat the total price for any competitor's 8-hour online traffic school course by 5%. (By total price, we mean the price after all applicable fees are added in.)
If you find a court accepted 8-hour traffic school course being offered at an advertised price lower than ours, call us at 1-800-222-9199 to receive your 5% discount. You can get the discount at any time up to the issuance of your course completion certificate.
The 5% discount cannot be applied if you have finished the course and a certificate of completion has already been issued to you. It does not apply to an 8-hour traffic school course offered by an online partner of Driver Training Associates, Inc.
We reserve the right not to honor competitor prices with restrictions or offers based upon typographical errors, mail-in rebates, free courses, prices "bundled" with other services, or prices specifically prohibited by law. Competitor price verification shall be based upon our examination of written offers (postcards, flyers, etc.) or offers advertised on the Internet. We reserve the right to change the terms of this policy without notice.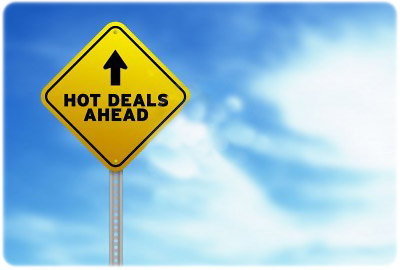 "I really needed to take this 8-hour course, but I didn't think I would be able to find one I could afford until I saw your web site."
– Chelsea P., Plantation
Money Back Guarantee
We also ensure you are getting the best deal possible by providing a money back guarantee on our 8-hour Florida traffic school program. If for any reason you are not satisfied with the course, call us at 1-800-222-9199 and we will refund your course fee.
To request a refund, you must contact customer support at 1-800-222-9199 between 9:00 AM and 5:00 PM EST Monday through Friday, excluding holidays. Refund requests must be made within 90 days from the date of registration. If you successfully complete the course or are disqualified from the course for identity validation or quiz failures, you will not be eligible for a refund.
Sign up Now for Just $49.95
Have you been searching for a great deal on the Florida 8-hour traffic school (IDI) course? Your search is now over.
You can now take your Florida IDI course for the extra low price shown on this page. This special discount is offered by Florida's First Traffic School, one of Florida's highest volume IDI providers.
We offer a money back guarantee and low price policy to make this deal even more attractive. And this course isn't some stripped down, dull all text course, it's the full program with multiple videos, colorful graphics, and professional customer support that makes us Florida's top choice for online driver improvement.
1-800-222-9199